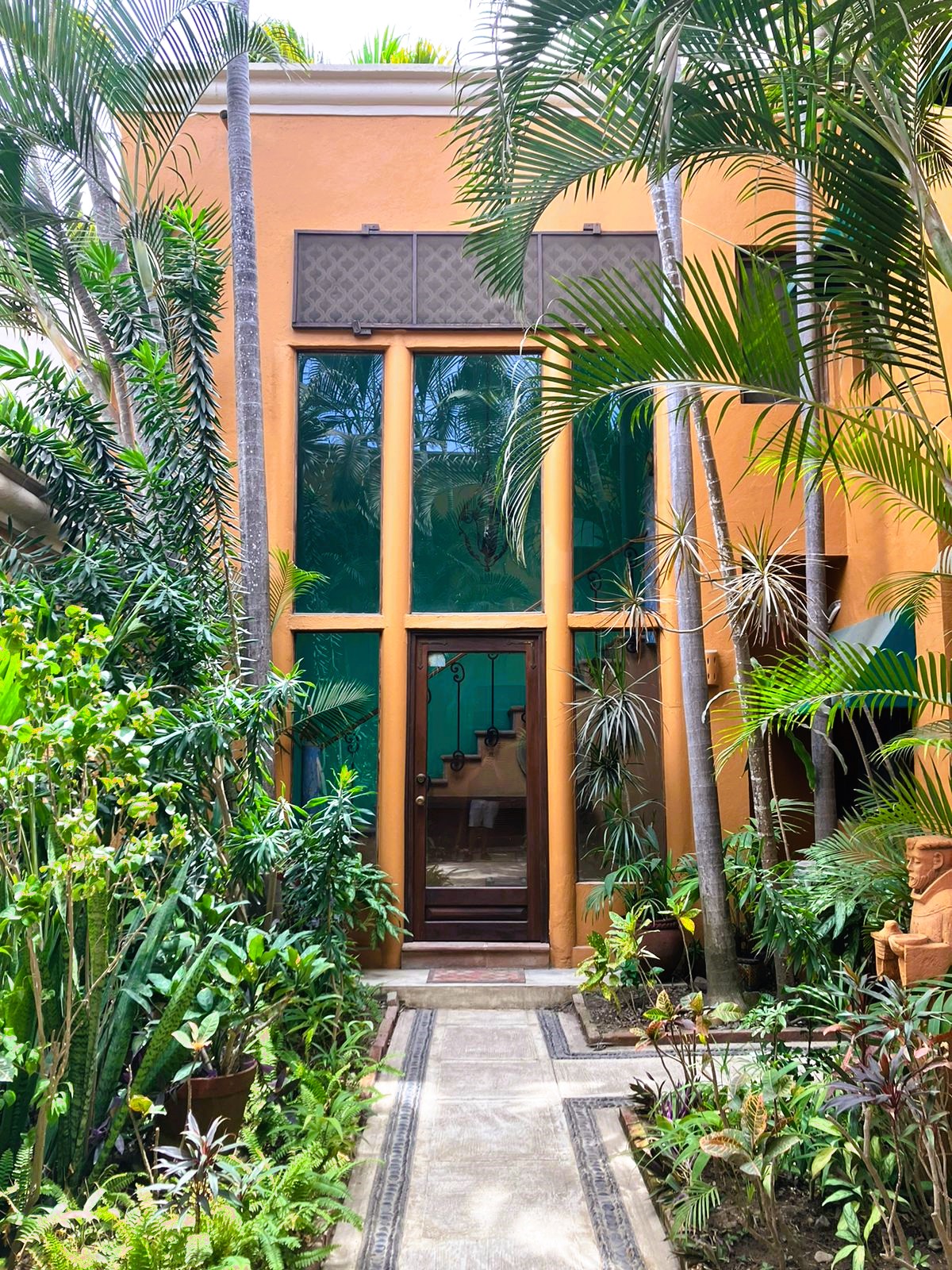 Tranquilidad's 2nd floor main casa is a stunning 3-bedroom, 2-bath home with all the comforts of home and then some. Your luxurious master-bedroom suite has a queen bed, air conditioning, spacious seating area, and a decadent bathroom w/double basins, shower, and sunken tub.
This refuge overlooks the bay and opens directly onto your private patio, as do your exquisitely decorated and spacious dining area and living room. If you choose to cook while you are on vacation, you will appreciate the convenience of the adjacent well planned kitchen with top-of-the line, full-size appliances, dishwasher, and even a wine cooler. Tucked away down the hall, also with private bath, is your 2nd bedroom with double bed and air conditioning, and a small 3 rd bedroom with a single bed. Wireless internet, maid service, safe, flat screen TV with USB so you can enjoy our streaming devices such as ROKU, DVD player.
FYI: This house has two lower level bungalows on the property and they can be rented separately to give access to a 6bedroom/5bath complex, perfect for large groups.
Features
Beach Front
Maid Service
Safe
Comfortable Furnishings
Linens Provided
Kitchen
Wireless Internet
Flat Screen TV
Contact Information
Owner/manager -Use form below
Pet Friendly
Pricing
November 1 – April 30 (High season)
Per.                   Day        Weekly         Monthly
1-4 people      $250         $1,750       Negotiable
5-7 people      $275         $1,925       Negotiable
May 1 – October 31 (Low season)
Per.                 Day          Weekly         Monthly
1-4 people     $155          $1,085       Negotiable
5-7 people     $190          $1,330       Negotiable
*Prices in US dollars*
*Prices in US dollars* – Family discounts available
Address
Maria Asuncion #150
Click any image to enlarge and navigate between enlartements.